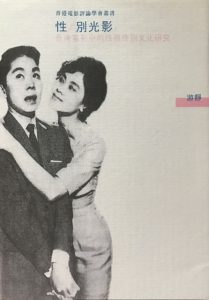 《性/別光影:香港電影中的性與性別文化研究》,香港:香港電影評論學會,2006
Sexing Shadows: Gender and Sexuality in Hong Kong Cinema, Hong Kong Film Critics Society, 2006
One of the first collections of Chinese critical essays on gender and sexuality in Hong Kong cinema. It addresses issues including women filmmakers, cross-dressing, queer cinema, and representation of sex work in 1960s-1990s when Hong Kong film industry was at its peak.
References
Hong Kong Film Critics Society
Reviews
Helen Hok-Sze Leung, Book review on Xingbie guangying: Xianggang dianying zhong de xing yu xingbie wenhua yanjiu [Sexing Shadows: Genders and Sexualities in Hong Kong Cinema]. In James Welker and Lucetta Kam (eds.), Intersections: Gender, History and Culture in the Asian Context 14, November 2006.